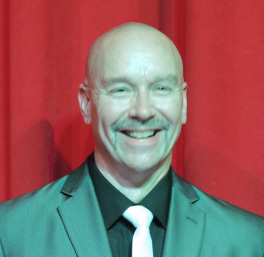 Jeff Blast – Lead Vocals, Bass-Baritone

Jeff caught the singing bug by starting out as the lead tenor in the barbershop quartet in "The Music Man". He attended the Hartt School of Music where he studied musical theater and composition. Throughout a nearly 20-year hiatus from musical theater he has continued to write music, sing and play piano. Lately he has begun playing guitar and bass.

---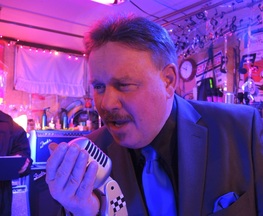 Jim Bramante - Lead Vocals, Tenor

A Boston native, Jim began performing at age 17 as a professional guitarist, performing in and around the North Shore area during his high school and college years. After attending Berklee College of Music as a composition and performance major, Jim spent the next several years touring nationally and internationally — including a month-long tour of Saudi Arabia — as guitarist, vocalist and principal musical arranger with "The Sheffields" and "Larry and the Exciters," as well as working with, and as an opening act for, featured artists Bill Cosby, Sheena Easton, Barbara Mandrell, and the Capital Steps. Back around Boston, Jim has indulged his eclectic musical tastes, appearing as featured vocalist with the late Al Vega and his jazz trio, as well as featured vocalist and keyboardist with bands from dance big bands to classic swing orchestras, including the North Shore's "Psychedelic Relics."

---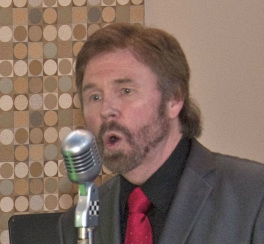 John Burke – Lead Vocals, Tenor

While John enjoys and has performed music from opera to blues, he has always had an especially sentimental attachment to 1950's pop music. John's music education includes music theory and history courses at Brandeis University, private studies in composition with Allen Anderson, piano with William Merrill, and voice with Merrill Shea and Donna Roll. His classical experience includes tenor roles with the Goldovsky Opera Theater, Boston Summer Opera Theatre, Brandeis Gilbert & Sullivan Society, soloist for the Brandeis Early Music Ensemble, and the chorus of the Opera Company of Boston under the direction of Sarah Caldwell. His other experience includes lead singer for The Twilight Quartet (folk/jazz), The Sweet Life (rock/blues), The John Burke Society (rock/blues), Urban Droogs (original rock), and Wild Guess (classic R&B), as well as various community theater, workshop, and showcase appearances. He also plays harmonica and keyboard.

---
Robert Fleig – Lead Vocals, Baritone

Robert grew up in Queens, Brooklyn, and Long Island, NY, the home turf of the great street corner groups. Inspired by the sound of doo-wop and listening to his father's Mitch Miller records, he developed an early childhood love of harmony. At the age of 10 he picked up his sister's guitar and taught himself chords and songs, and eventually studied guitar with Mike McAdam. With eclectic tastes ranging from blues to Gregorian chant, Robert cites influences that — in addition to the doo-wop greats — include the Beatles, Neil Young, the Byrds, and the Strawbs. His performance credits as a guitarist and vocalist include The Risen, ColdStream, the Pop Farmers, and the Psychedelic Relics, and he recently recorded two CDs with the It's Only Money band.

---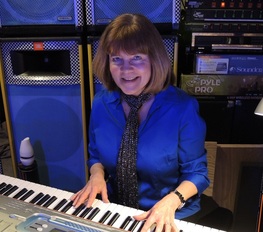 Lisa Burke – Keyboard

Lisa began piano lessons at age nine with Helen Starr and was involved in musical activities through high school. She received her bachelor of music degree from the Boston Conservatory where she majored in music education and continued piano studies with Jacqueline Gourdin. In graduate school at Brown University, Lisa broadened her musical horizons, earning master's and Ph.D. degrees in ethnomusicology and performing in West African, Javanese, and Balinese musical ensembles. Her scholarly focus is the Pacific Islands, where she has spent over four years teaching and conducting research. Currently she is Professor of Music at Framingham State University where she teaches courses in world and western classical musics. Lisa is excited to be getting back to her piano roots with Doo-Wop DeVille.

---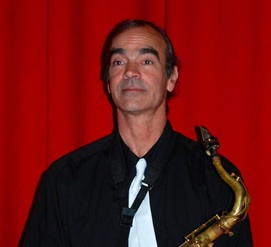 Mark Chenevert – Tenor Saxophone

Mark has been playing sax and clarinet over the past 30 years. From the "punk art rock" of Willie Alexander and the genre-hopping world music of Hypnotic Clambake, to the jazzy comedy of the Chandler Travis Philharmonic, Mark has performed with a variety of Boston-based acts, including Limbo Race, Stone Lily, the Hot Tamale Brass Band, the improvisational jazz duo 50/50, singer-songwriters Zoe Lewis, and David Champagne. He attended Syracuse University and Berklee College of Music.
---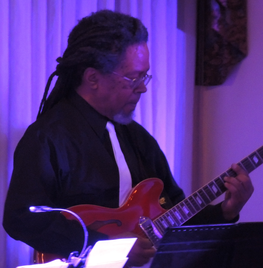 Jerry Gregoire - Guitar

Jerry Gregoire has been a guitarist, singer songwriter in the Boston area for over thirty years. Although familiar with many musical styles, he credits doo-wop and R&B as early influences in his guitar-playing experience. In fact, Jerry actually played in an incarnation of the Flamingoes in the late seventies. Jerry enjoys the melodies, rhythms, and overall swing of doo-wop, and is excited to be part of Doo-Wop DeVille.


---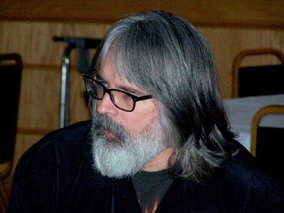 Dan Moran - Bass Guitar

Dan Moran caught the music bug by sitting in with the band at his wedding. Wasting no time, he dove headfirst into the music business starting the band Too Much Johnson, which made a small, but noisy splash in the southern NH bar scene. After slugging it out on the bar band circuit with several bands, Dan co-founded the Pop Farmers in 2005. After he added mandolin to the mix, the band's blend of classic rock bar-band staples with Irish songs became a favorite with Irish pubs in NH, MA and VT. Recently, after 22 years in the game, he enjoyed the thrill of welcoming his son, Tyler, to the Pop Farmers. Dan has also performed in the acoustic quartet ColdStream with Doo-Wop DeVille singer Robert Fleig. A recent convert to Doo-Wop music, Dan is excited to bring his bass and beard to the Doo-Wop Deville lineup.
---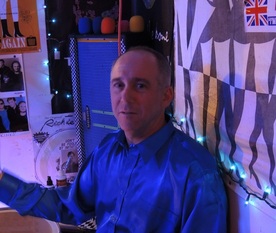 Scott Sherman - Drums

Scott is a graduate of the Berklee College of Music and started playing professionally as a teenager, recorded and toured with numerous Boston based bands throughout the years, ranging in styles from rock to blues to country. Scott has always had a soft spot in his heart for early R&R and Doo Wop and feels quite at home sitting behind Doo-Wop DeVille and helping to keep this music alive for young and old to enjoy. It's the roots of all we have today and an honor to keep it going on.

---